P
ractical

P

ool

M

anagment

PLUS
Practical Pool Management Plus is a fast-paced 16-hour certification program for anyone operating a pool or waterpark, including aquatic directors, pool maintenance staff, hotel/motel staff, and others in the "pool business."
Developed and taught by water safety expert, Shawn DeRosa, a contributing author of the course text, Practical Pool Management Plus provides an in-depth analysis of the most important topics in pool operations, maintenance and safety, including circulation, filtration, chemistry, recreational water illnesses, safety and risk management. PPM Plus moves beyond traditional calculations and mathematics to provide the pool operator or manager not only the basics of pool operations but also a comprehensive look at operating an aquatic facility.
Basic Pool Topics Include:
Circulation: Pumps, Pipes, Outlets
Filtration: Sand, D.E., Cartridge
Backwashing
Water Chemistry - Disinfection and Sanitization: Chlorine, pH, and Alt. Sanitizers
Breakpoint and Superchlorination
Water Balance
Controllers
Chemical Adjustments
Spas and Special-Use Pools
Design Considerations
Risk Management
Chemical Handling and Safety Precautions
Additional Topics Include:
Head-First Entries
Pool Signage
Body, Hair and Limb Entrapment
Lifeguard Attentiveness
Routine Operations: Daily, Weekly, Monthly
Americans with Disabilities Act
Common Problems and Solutions
Shallow Water Blackout
Preventive Lifeguarding
Model Aquatic Health Code (MAHC)
Recreational Water Illnesses (RWIs)
and more!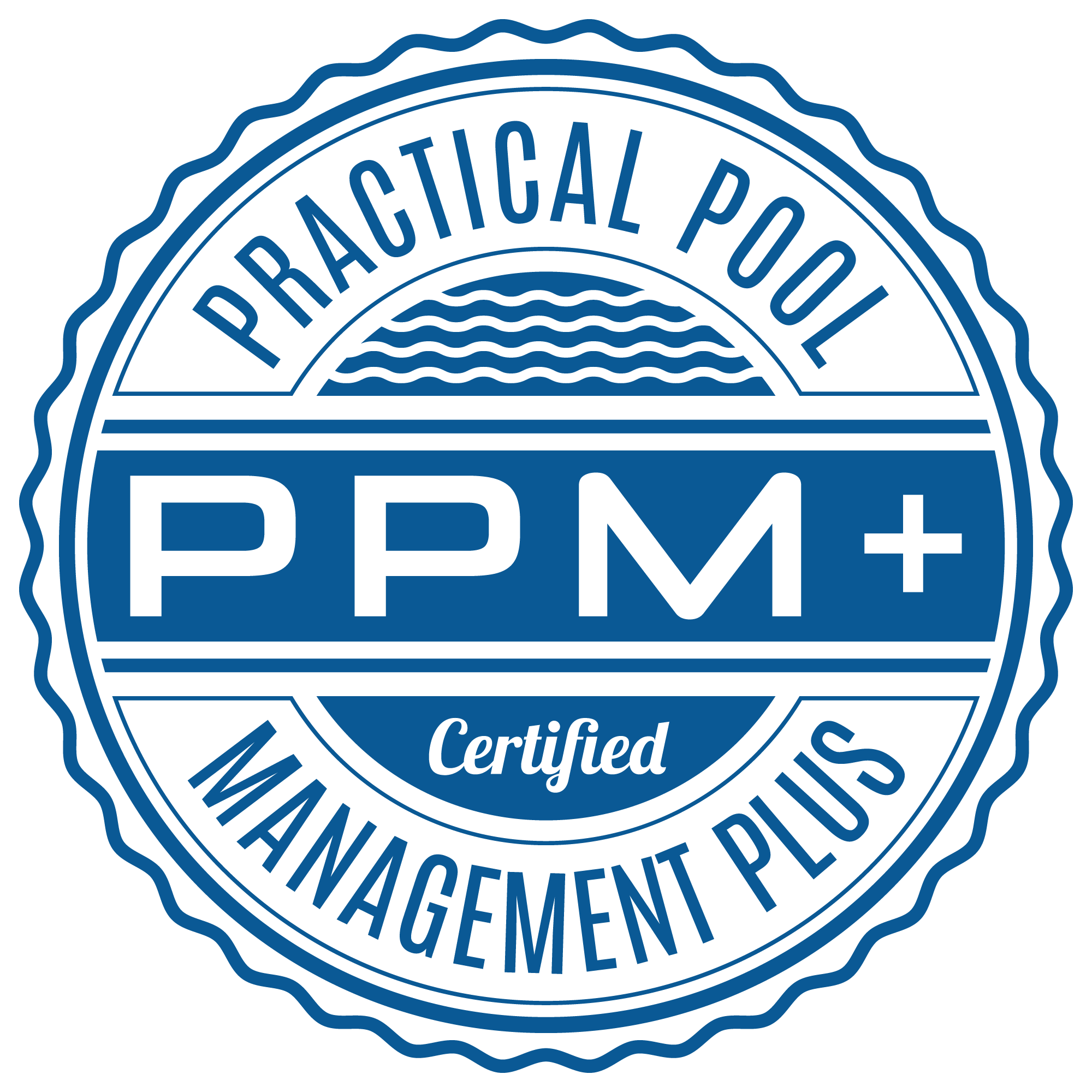 Why not schedule a PPM+ course for your agency? Don't have enough staff to warrant a course specific to your agency, then why not host an open-to-the-public course? Course hosts receive complimentary program registrations.
For more Information, download the brochure